Mon, 05/10/2010 - 22:33
One weekend, two approaches to sustainable development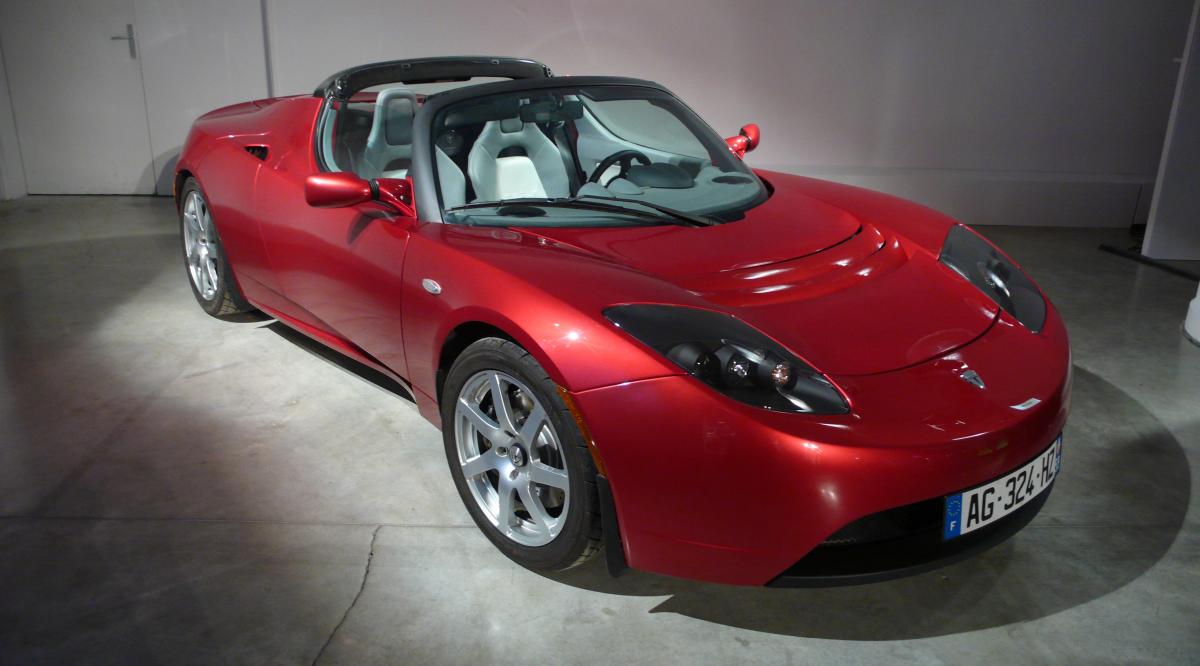 Tesla's electric roadster at the Paris Sustainable Luxury fair (Photo: Lorena Galliot)
My quest for green solutions led me to two environment-themed outings over the weekend : a trip to the movies to see French director Coline Serreau's documentary "Solutions locales pour un désordre Global", and a trip to the museum for the Sustainable Luxury fair at the Palais de Tokyo contemporary art centre.
The two could not have been more different.
The first had a very « fight the system » revolutionary message, while the second was an ode to luxury consumerism, with a green twinge. Both, however, raise interesting points on what it means to be a responsible, eco-conscious consumer.
Coline Serreau's film, whose title translates literally to "Local solutions to a global mess", is an eye-opening documentary on the waste, pollution and human misery generated by industrialised agriculture. The resolutely left-leaning documentary (with a feminist undertone) effectively demonstrates how the market's profit-first approach has deeply corrupted trade and agricultural practices to the detriment of human health, animal well-being, biodiversity and the livelyhoods of thousands of small farmers around the world.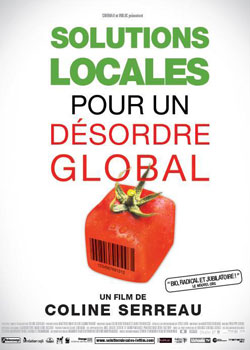 In the course of her investigation, Serreau interviewed the men and woman around the world, from Ukraine to India to Brazil, who are acting locally to set things right. The "solutions" put forward by the film include a return to organic, traditional agriculture and agro-forestry practices, community supported agriculture and direct trade between farmers and consumers to bypass costly in-betweens.
It's the kind of movie, in short, which will appeal to the inner hippie in viewers. So I was surprised to find that one of its main arguments was repeated like a mantra by nearly every participant at the 1.618 Sustainable Luxury fair. Il went something like this :
"You, as the consumer, are the ultimate decision-maker. You choose where your money goes. As such, the act of buying or not buying something can become a militant choice, if you decide it."
Of course, the luxury fair people were all saying that as they attempted to sell me beautifully designed but impossibly expensive items such as the first ever all-electric roadster sportscar (Tesla, 84,000 euros), traditionally handcrafted bedding in organic cotton and silk (Le Lit National, 8,340 euros) and a striking prototype solar-pannel iPhone charger (Electree, 5,000 euros !)
I didn't check, but I'm sure even the fancy bottled mineral water was beyond my price range. Luckily, they were also handing out water in little recycled cardboard tetra-packs, a smart alternative to highly polluting plastic bottles, for free.
Although most of the products the Sustainable Luxury fair had on display are accessible only to a very small elite, and some seemed a bit…frivolous… I found that many participants had a sincere commitment to environmental excellence that went beyond a desire to surf on a the green wave. Many were independent designers driven by a passion for eco-conceived products. It is, I realised, easier to combine top quality, luxurious craftmanship with sustainable practices than it is to mass-produce organic goods.
Now if I just save up a couple of years, I may even afford that iPhone charger…
N.B. A temporary technical glitch is preventing me from posting hyper-links in posts. You'll find links to various references made in the text (in bold) below:

http://www.justdrinkingwater.com/aquapax/index.aspx
http://www.1618-paris.com/concept_1618.php?lang=fr
http://www.solutionslocales-lefilm.com/

Tags for all blogs :
Comments or opinions expressed on this blog are those of the individual contributors only, and do not necessarily represent the views of FRANCE 24. The content on this blog is provided on an "as-is" basis. FRANCE 24 is not liable for any damages whatsoever arising out of the content or use of this blog.