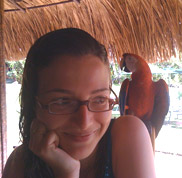 The main problem with environmentally responsible living is that it's so, well, responsible. (Read tedious. Dull. Fundamentally un-French.)
For baguette-loving, wine-sipping epicureans, the dilemma boils down to one question: how can I contribute to collective environmental efforts without (too much) giving up the eco-guilty pleasures that make life worth living?

If such is your concern, then join France 24 journalist Lorena Galliot's quest for green solutions, à la française.